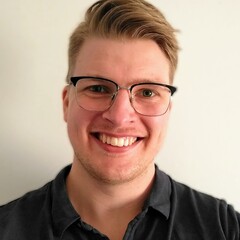 Bas Raven
3D Animator, Visualization Consultant (3D, VR & AR)
Zwolle, Netherlands
Summary
Growing 3D Character Animator from the Netherlands, passionate about Animation, Sculpting and drawing. While I prefer working in 3D, I also enjoy 2D animation, and sketching.
Follow me on my ongoing journey to become a better 3D Character Animator and 3D artist.
If you are interested in all of my animations and sculpts follow my Instagram: https://www.instagram.com/basravenart/
Currently I work as a visualization consultant (2D/3D/VR/AR) and on some projects I work as 3D modeler. I am open to freelance and commission work.
Skills
3D Animation
3D Modeling
Character Modeling
Character Animation
VR & AR
Software proficiency